Batman: Beyond the White Knight #3 presents a brand-new Robin to help an aging Bruce Wayne who's up versus a host of unknown hazards in Neo-Gotham.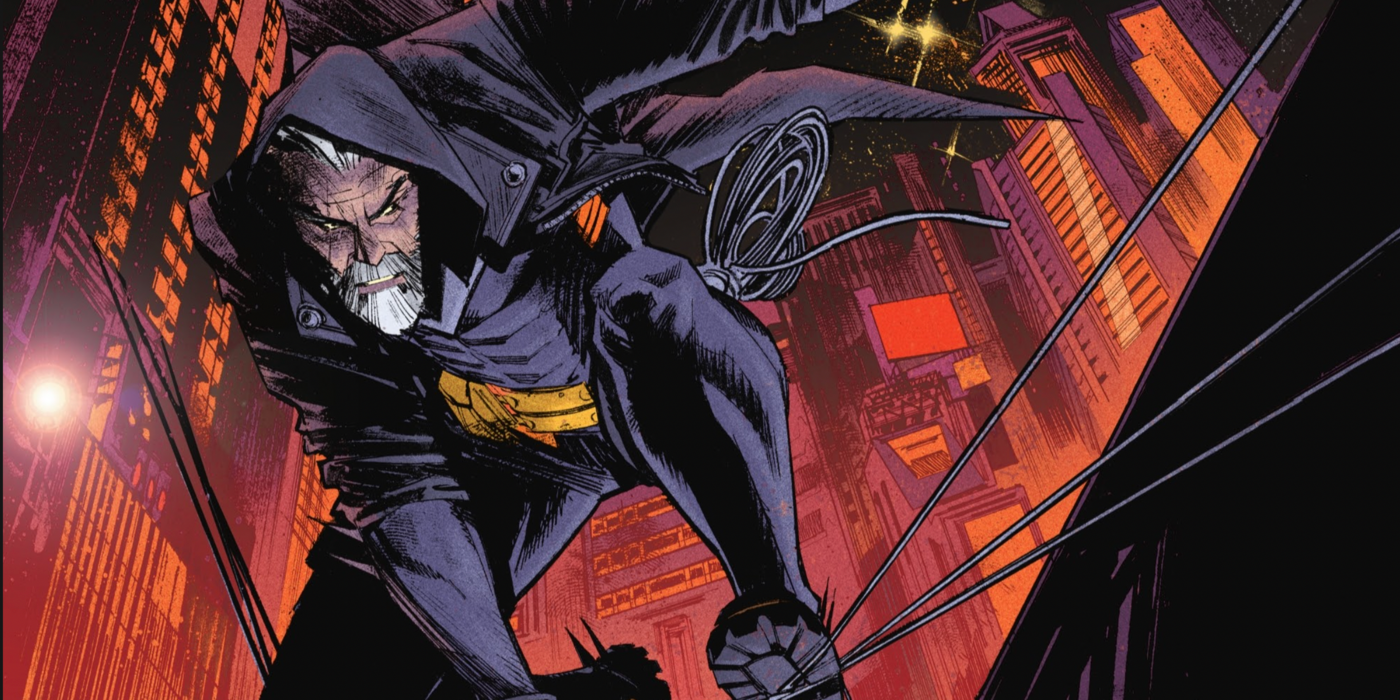 A brand-new Robin appears to safeguard Neo-Gotham in Batman: Beyond the White Knight #3, and the man behind the brilliant red armor is none aside from Duke Thomas.
Initially presented in writer and artist Sean Gordon Murphy's very first Batman: White Knight series, this variation of Duke is a grizzled adult instead of his more youthful equivalent in routine connection. Problem #3 reveals that Duke, sick of working along with a seasoned Cock Grayson in the unique strategies department of Gotham City, wishes to rejoin the GCPD. Commissioner Barbara Gordon informs him that it isn't the GCPD that requires him — it's Bruce Wayne, who's left from jail and attempting to reduce corrupt business owner Derek Powers.
To assist Duke on his objective, Barbara offers him a case with the timeless "R" on it, informing him that it's the best sign to help his vigilante activities. Duke mentions that the Robin armor is "a little…bright," however wears it however and pertains to Bruce's help at the end of the problem, as the previous Dark Knight battles a young Terry McGinnis who's taken his Batman Beyond match.
Murphy's style for Duke's Robin clothing was formerly exposed on social networks in February. On Instagram, Murphy composed that he had actually chosen to consist of a Black Robin in a backup story in 2014's Investigator Comics #27. This character added to the increase of Duke Thomas in routine connection. "When I wrote White Knight, I created a new version of Duke that was more like Luke Cage (he represented poor communities who were being left behind on Gotham)," Murphy composed. "Eventually I wanted him to be Robin, but the book was already so crowded with that my team talked me out of it. I tried to make him Robin again in volume 2, but my team was worried it wouldn't go over well, having a big muscular Black dude in red Robin tights with little green elf boots. I assured them that "No…he'll look more like a Mortal Kombat character!" but it didn't end up happening… Finally in Beyond the White Knight…I have Duke putting on the suit! It makes perfect sense for the story, and I think readers will love the evolution, especially those who've been following the character since 2017."
Duke's advancement into Robin in Murphy's White Knight universe marks among the couple of times the character has actually formally used up the redbird clothing. In routine connection, Duke briefly put on a makeshift Robin outfit in the We Are Robin series of 2015-2016 as part of a youth motion to safeguard Gotham in the consequences of Batman's disappearance. He likewise formally looked like the Young boy Marvel in 2014's Batman & Robin: Futures End #1. Beyond these looks, Duke chose to produce a brand-new identity for himself, ending up being the hero called the Signal.
Batman: Beyond the White Knight #3 originates from Murphy, artist and cover artist Dave Stewart and letterer AndWorld Style, with alternative cover art by Dustin Nguyen. The problem is on sale now.
Source: Instagram, DC