Disney on Friday released a new official trailer and poster for Baymax!confirming the premiere in Brazil for June 29, as we advanced recently. At the end of 2020, Disney announced, among other news, four special series which were greatly celebrated by the fans: Moana, Tiana, Zootopia and Baymax!and the first one is finally very close.
The series will feature sidekick Baymax's adventures in San Fransokyo, where the character will gain new powers as he helps people. This is Disney Animation Studios' first original series, derived from Big hero operation.
Check out the new dubbed trailer:
national poster of Baymax!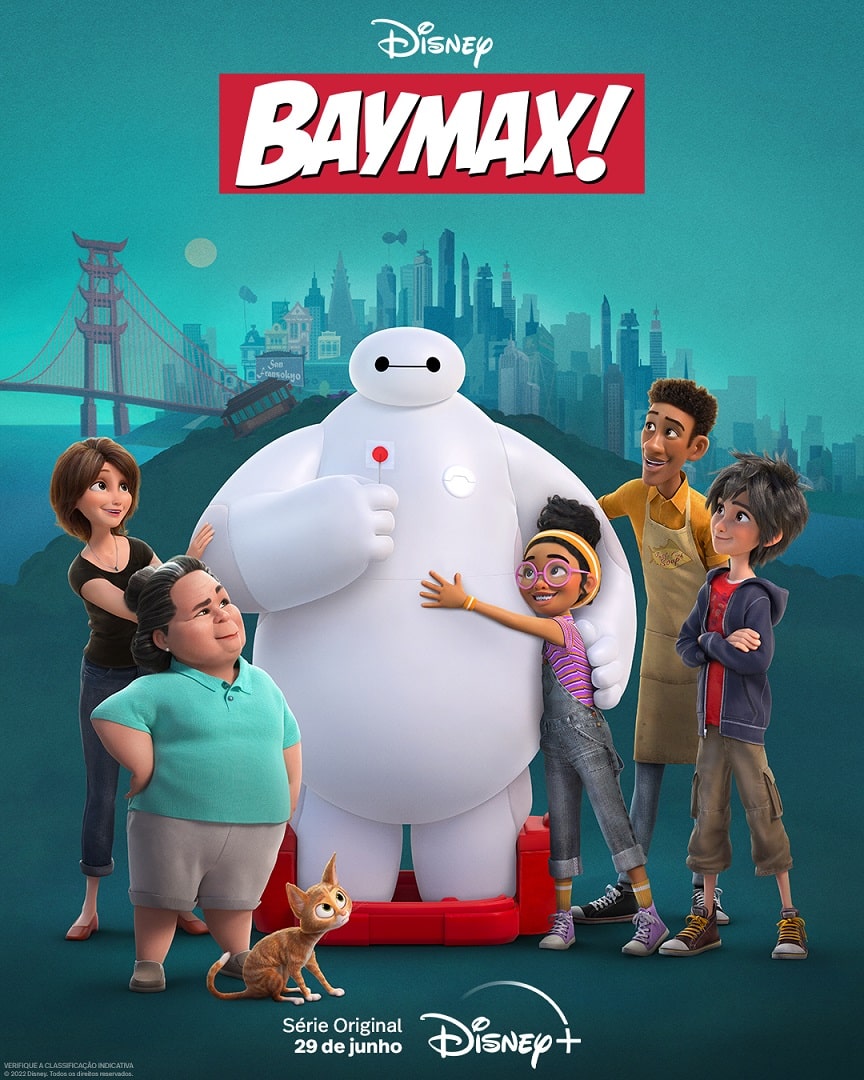 official description of Baymax!
The adventures of Baymax!, from Walt Disney Animation Studios, take place in the fantastical city of San Fransokyo and feature Baymax, the fan-favorite caretaker robot. Created by Don Hall, Oscar-winning director of Operation Big Hero.
Baymax! premieres on Disney+ on June 29, 2022.
follow him Disney+ Brazil Guide on social networks and stay on top of Disney streaming tips, news and releases.
•
•
•
•