Social media took over the weekend with comments about Kourtney Kardashian and Travis Barker's wedding, and one of the favorite themes about the party remains the servings of spaghetti served to guests. Over the weekend, the 43-year-old socialite officially married the former Blink-182 drummer, whom she began dating in January 2021. The ceremony took place in a luxurious historic castle in Portofino, Italy.
To the delight of fans and kicking off the memes, Kylia Jenner, Kourtney's sister on her mother's side, used Instagram Stories to share a brief video of one of the foods served at the event, which appears to be spaghetti in tomato sauce.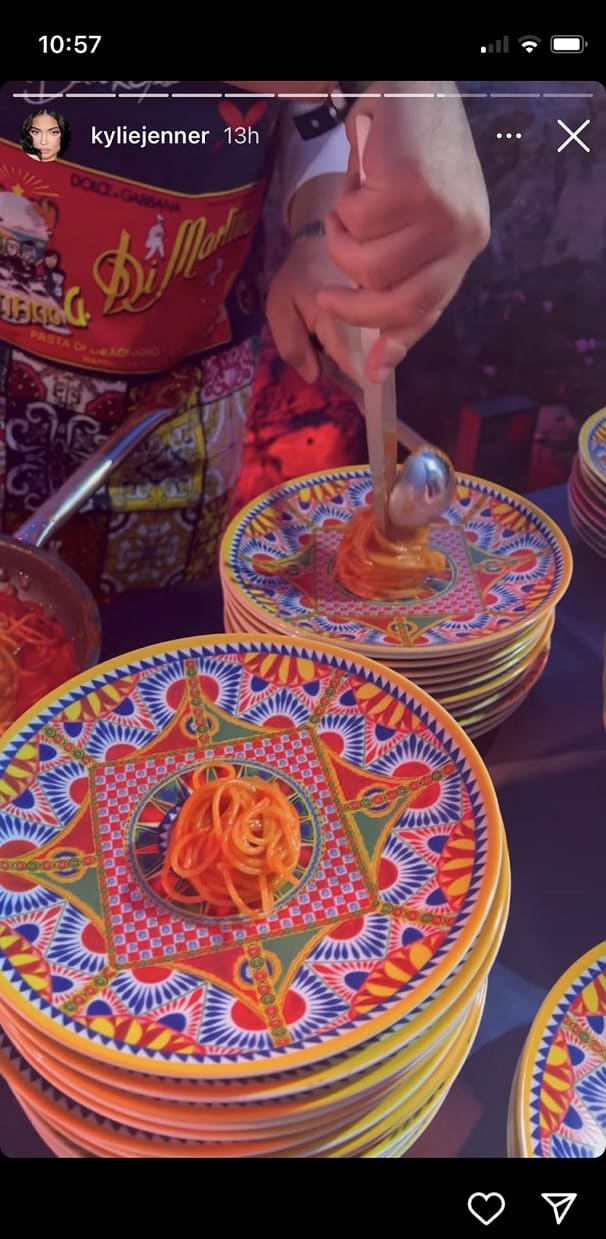 Followers soon began recording hilarious comments about the meal. One of them said: "There's so much about Kourtney Kardashian's wedding that I'm irrationally upset… starting with the dress and ending with the size of the noodle portions.. hideous. Criminal. Prison time, Your Honor."
Sophia Galer, from Vice World Newscommented that the plates should be at least the size of your face: "noodle serving sizes at Kourtney Kardashian's wedding yesterday. Personally, if a portion isn't the size of my face, I'm not interested.".
Several others scoffed at the tiny portion sizes at the celebrity wedding. However, one user who claimed to be a resident of Rome and defended the portion size. He said: "I live in Rome and the pasta portions are usually small here. Pasta is considered a starter rather than a main course in restaurants here."
Another person commented that the savings on the noodles didn't match the dinnerware seen in the video: "I hate to hear it, but it's even cheesier than it sounds; the dishes and pasta are both from Dolce and Gabbana."
follow him Disney+ Brazil Guide on social networks and stay on top of Disney streaming tips, news and releases.
•
•
•
•