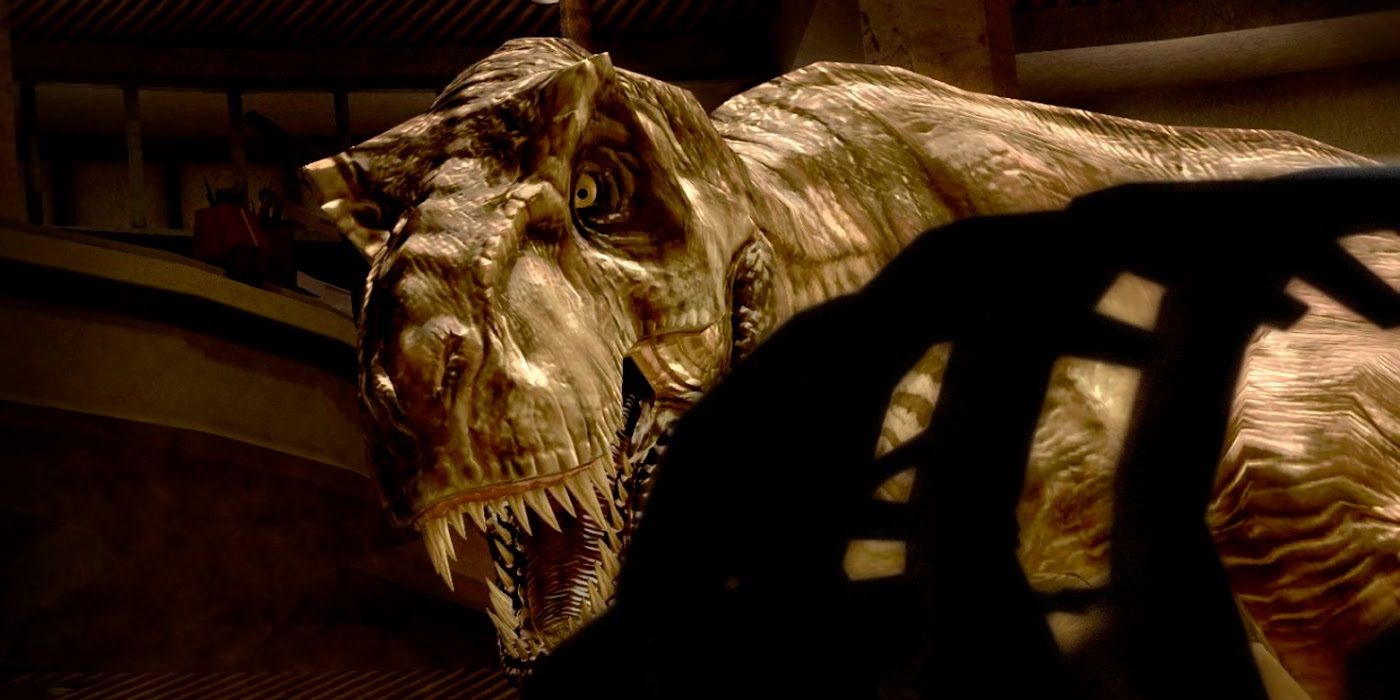 Jurassic World: Rule director Colin Trevorrow talks about bringing the T-Rex's journey to a gratifying conclusion in the approaching smash hit.
Jurassic World: Rule director Colin Trevorrow just recently teased the upcoming sci-fi/adventure smash hit will mark completion of Rexy's story.
Trevorrow went over the last fate of the franchise's iconic T-Rex in an interview with SFX publication. "We all have a real love for [Rexy] as if she's a true character," he stated. "So it was important for me throughout the course of these movies to take her on a journey and hopefully really make the audience want her to find peace. We want her to find a home. She feels like she has been constantly displaced, time and time again. For her to find a family and sense of belonging is what I want."
Stills from Jurassic World: Rule just recently appeared that recommend Rexy's journey will come cycle in the brand-new movie. In among these pictures, what seems the dinosaur's unique snout shows up in front of an upturned automobile which counts Laura Dern's Dr. Ellie Sattler amongst its residents. If this is undoubtedly Rexy, it appears the fan-favorite character will invest a minimum of part of Jurassic World: Rule intimidating the initial cast of Jurassic Park similar to when audiences initially experienced her in 1993.
Rexy will not need to share the screen with any of the hybrid dinosaurs from previous Jurassic World movies, either. Trevorrow just recently verified that these genetically-modified types were omitted due to the fact that they didn't gel with the brand-new movie's story. "[Hybrids] didn't fit into the reality of the environment we threw our characters in," Trevorrow described. "It's so devoted to the real science that their number one priority would be to make the most paleontological correct dinosaurs as possible. They would not consider making hybrids there. They would look down upon it."