Disney announced this Monday morning (16) that the next Pixar movie after lightyear will be the animation elementalset to hit theaters on June 16, 2023, exactly 1 year after the origin story of Buzz, the character that inspired the toy. Toy Story. This will be Pixar's 27th animated feature.
Directed by Peter Sohn (The good Dinosaur), the film takes place in a world where the elements fire, water, earth and air coexist as characters. Though they all look different, two residents of this world, "a brash young lady" named Ember and a "letting go guy" named Wade are about to discover just how much they really have in common.
"My parents emigrated from Korea in the early 1970s and built a busy grocery store in the Bronx" said director Sohn. "We were among many families who ventured into a new land with hopes and dreams – all of us mixed up in a big salad bowl of cultures, languages ​​and beautiful neighborhoods. That's what led me to Elemental."
"Our story is based on the classic elements – fire, water, earth and air", added the director. "Some elements blend in, some don't. What if these elements were alive?"
No cast names or date of the first trailer were released, but the announcement was accompanied by concept art that you can see below: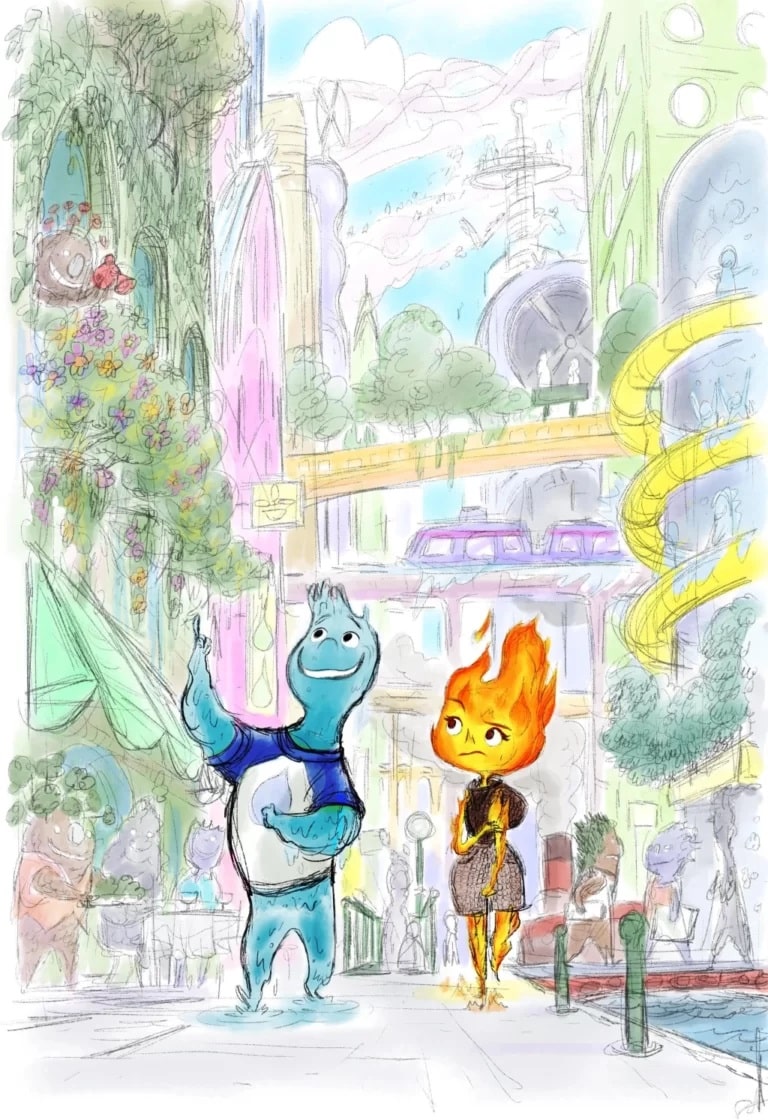 elemental will be released in theaters on June 16, 2023.
follow him Disney+ Brazil Guide on social networks and stay on top of Disney streaming tips, news and releases.
•
•
•
•
Via deadline