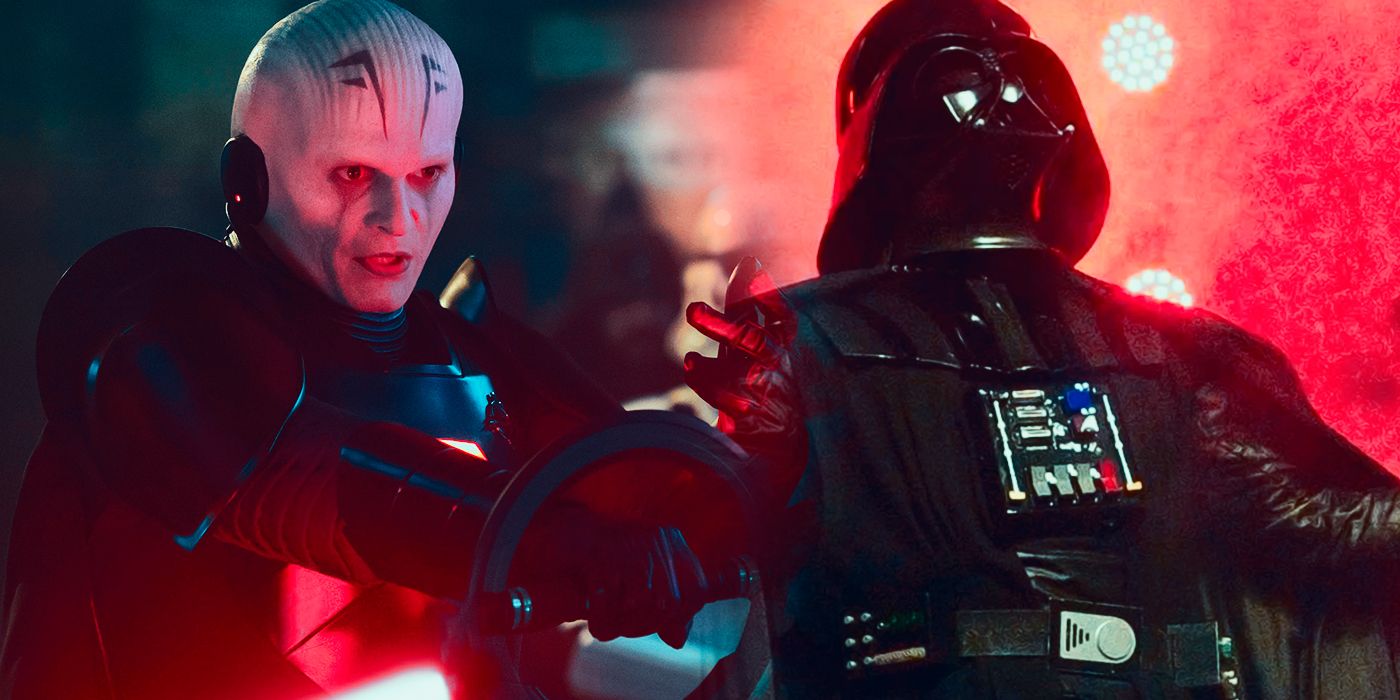 Rupert Good friend discusses his Grand Inquisitor's working relationship with Darth Vader ahead of the upcoming Obi-Wan Kenobi series.
Obi-Wan Kenobi star Rupert Good friend has actually discussed a little bit of the subtlety concerning the relationship in between his Grand Inquisitor and franchise icon Darth Vader.
Talking To Home Entertainment Weekly, Good friend was inquired about the working relationship in between the 2 bad guys. "Well, obviously with the rule of two, in the HR chart, you've got the Emperor first, then you've got Vader," the star responded. "And I'd say [The Grand Inquisitor] is right there, I wouldn't even say below. In his mind, he's on a par with Vader. He's not. Obviously, Vader would probably kill him. But I think it would be quite an interesting fight. Because you've got this idea of a fearsome guy, this Grand Inquisitor, who yes, reports to Vader. And I do think he respects the hierarchy and the order of command. But I think if there were ever a slip-up, he would be waiting in the wings."
Initially voiced by Jason Isaacs, The Grand Inquisitor was presented to the galaxy far, far in Disney XD animated series Star Wars Rebels, functioning as the primary villain of its very first season. He led the Inquisitors, an elite, lightsaber-wielding force that was entrusted with searching down the making it through Jedi in the consequences of Order 66. The character will most likely be performing the exact same objective when he makes his live-action launching in the upcoming Obi-Wan Kenobi series from Disney+.
Good friend's Grand Inquisitor will be signed up with by fellow Inquisitor Reva — aka the Third Sibling — as depicted by Moses Ingram, along with Sung Kang's 5th Sibling. Concerning working along with Ingram and Kang in their particular functions, Good friend stated, "Oh, it was great. What a fearsome trio. When you see them in that second trailer coming off their jump ship, you can just feel the whole of Tatooine kind of cowering. But I also loved how the three Inquisitors are so distinct. Their weapons are different from each other. Sung has that incredible kind of helmet thing. And then Moses brought such an original take to her character. So we were a happy, bad gang."
Apart from the live-action launching of the Grand Inquisitor, Obi-Wan Kenobi marks Hayden Christensen's very first reprisal of his function as Darth Vader given that 2005's Star Wars: Episode III – Vengeance of the Sith. Christensen formerly said on his go back to the franchise, along with prospective future reprisals, specifying that, "The extent of this journey, I think, remains to be seen… But what a privilege to get to come back and do this, and to be a part of this project."
Obi-Wan Kenobi premieres on Disney+ on Might 27.
Source: Home Entertainment Weekly