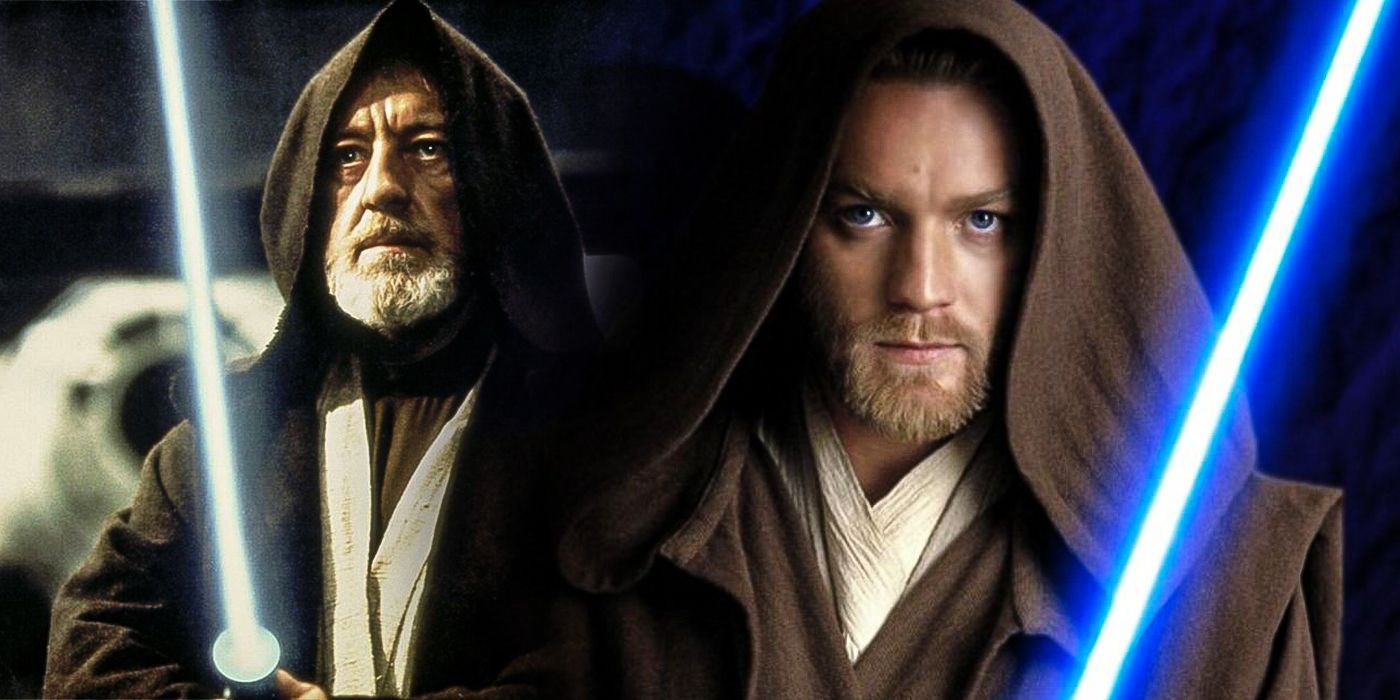 Obi-Wan Kenobi star Ewan McGregor won appreciation for stimulating Alec Guinness in the Star Wars prequels, and pledges to do so once again in the Disney+ series.
After 17 years, Ewan McGregor is going back to his most commonly acknowledged function, and the Obi-Wan Kenobi star states he will once again direct the late Sir Alec Guinness, the veteran star who initially played the character.
"I'm totally affected by him, in everything I do," McGregor informed Star Wars News Internet. "Since I did the first prequel it's been this case, I always think about him."
"I didn't know Alec and I didn't have a chance to meet him, but I am [an] absolute fan of his," McGregor stated. "He was really one of Britain's premier actors of all time. He was a brilliant and extraordinary talent, and to have any sort of link to him is an amazing privilege for me."
Sir Alec Guinness was currently understood for functions in movies such as 1962's Lawrence of Arabia and 1957's The Bridge on the River Kwai – with the latter scoring him an Oscar for Best Star. The star presented the character of Obi-Wan Kenobi – although just passing the name of Ben Kenobi at that point – to audiences in 1977's Star Wars: A New Hope. Although the worthy Jedi was eliminated because movie by Sith Lord – and one-time apprentice — Darth Vader, Kenobi briefly looked like a Force ghost in the following 2 movies.
McGregor brought a young Obi-Wan back to the cinema in 1999's Star Wars: The Phantom Hazard, and likewise played the character in the franchise's next 2 installations. Obi-Wan Kenobi happens approximately midway in between 2005's Star Wars: Vengeance of the Sith and A Brand-new Hope, with Obi-Wan living in relative privacy on Tatooine while watching on a young Luke Skywalker.
McGregor won appreciation for his representation of Obi-Wan in the 3 Star Wars prequels for his evocation of Sir Alec Guinness' take on the function. McGregor's easy, now-classic line from Vengeance of the Sith – "Hello there." – was patterned after the late star's opening line in A Brand-new Hope.
"I always have him in my mind when I play the role," McGregor stated. "I like to hear his voice when I say the lines – and in this one I'm closer to him in age so I'm maybe even able to borrow a few of the things that he does in A New Hope. You'll see."
The very first 2 episodes of Obi-Wan Kenobi air Friday, May 27 on Disney+.
Source: Star Wars News Internet