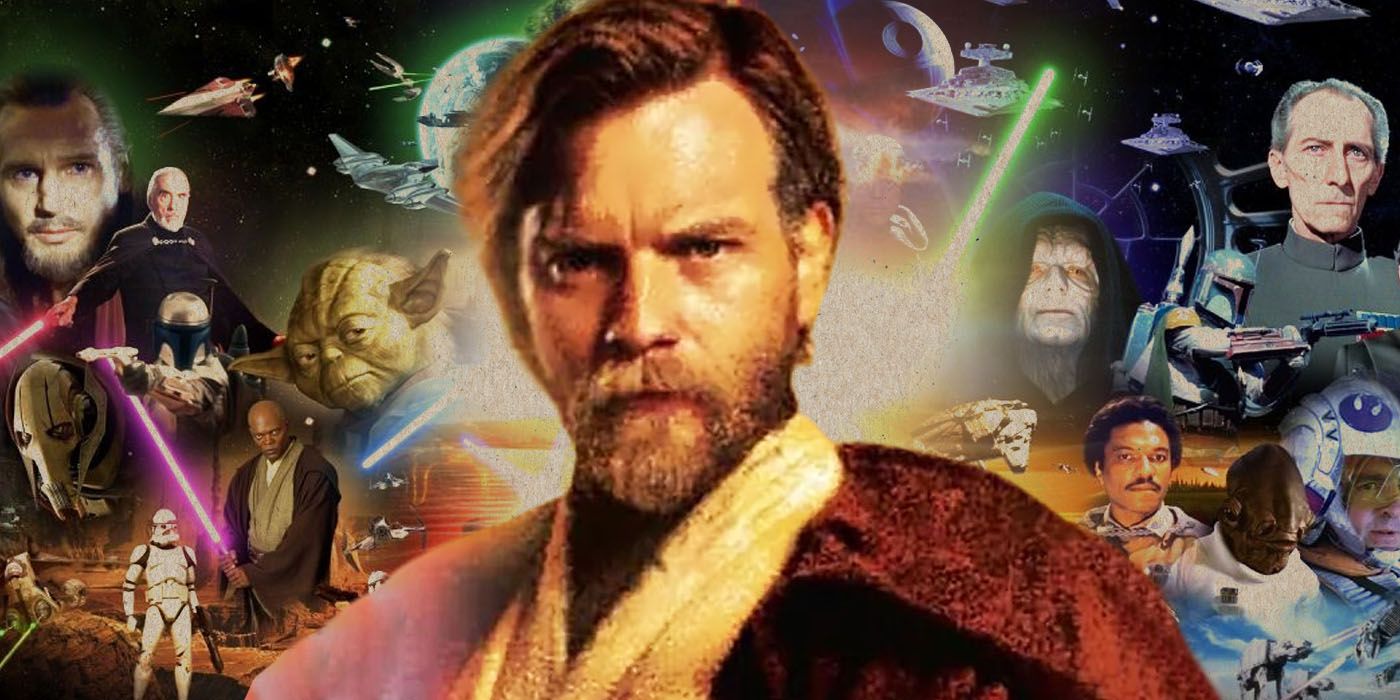 Executive manufacturer Joby Harold describes how the upcoming Obi-Wan Kenobi series obtains components from a Star Wars movie that never ever struck the screen.
Obi-Wan Kenobi executive manufacturer Joby Harold just recently went over how some components of the upcoming series originated from a noticeably comparable albeit deserted task.
Talking To SFX Publication, Harold said on how much his series obtained from an unmade Obi-Wan movie. He described, "We certainly interited a lot of ideas from the [story] developments in the past, but there's also a lot of new directions and ideas we explored, building off some of those things we inherited." He included, "It feels lovely that it's now this limited series, because it gives you enough room to really build the character out; you can actually now spend some time with Obi-Wan in his normal world before some of the things you saw in the teaser transpire."
In 2017, Billy Elliot director Stephen Daldry was hired by Lucasfilm to establish an Obi-Wan function movie. The task was shelved following the dull reaction to the release of Solo: A Star Wars Story starring Alden Ehrenreich, Emilia Clarke, and Donald Glover. Obi-Wan Kenobi star Ewan McGregor formerly talked about the cinematic nature of the upcoming series, stating, "The technology is so different from when we made the original movies that it felt like a different experience anyway." McGregor continued, "But because Deb directed them all and it's her singular vision throughout, it did feel like we were just making one movie. And the episodic nature of our series falls really cleverly in the story line, but it is one driving narrative."
Obi-Wan Kenobi is set to follow the titular Jedi's life in exile following the increase to power of the Galactic Empire. The series likewise marks the return of Hayden Christensen to the function of Darth Vader, who last played the character in 2005's Star Wars: Episode III – Vengeance of the Sith. Vader will be participated in his hunt for any staying Jedi by Rupert Buddy's Grand Inquisitor, a Force delicate assassin who initially appeared in 2013's Star Wars: The Clone Wars animated series.
Obi-Wan Kenobi director Deborah Chow has actually likewise gone over the series and its expedition of its titular hero, stating, "I think I was the most excited about getting the opportunity to do a character driven story." She then described, "In a similar way, you know, obviously it's a different tone, but something like Joker or Logan where, you know, you take one character out of a big franchise and then you really have the time and you go a lot deeper with the character."
Obi-Wan Kenobi premieres on Disney+ on May 27.
Source: SFX