Greg Ellis, who worked on the cast of Pirates of the Caribbean, showed support for Johnny Depp and stated that Amber Heard is one of the most hated actresses in the industry. The actor was present at The Curse of the Black Pearl, In the end of the world and Sailing in Mysterious Waters, and played the naval officer, Lieutenant Commander Theodore Groves. Now, he goes public to show his support for his project colleague.
On the 20th, Ellis published several messages on his Twitter account in which he supports Depp and criticizes Heard's behavior.
"Johnny Depp was not charged or tried in a court of law", the actor stated. "He is loved in the industry. Amber Heard knew exactly what she was doing when she started the legal stunts 6 years ago. She is universally disliked in the industry. She's on trial ~ a jury will decide her fate".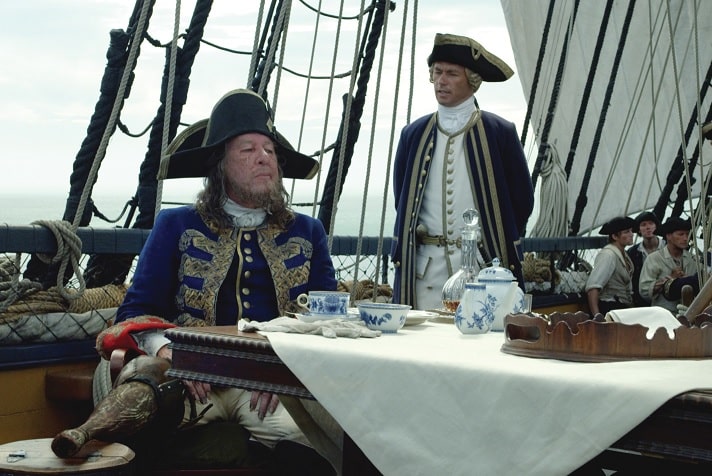 "I am proud to have publicly stood by Johnny Depp's side for 6 years during his very public defense.," Ellis continued. "Integrity is earned in turmoil, not just asserted in comfort. I love you brother. As well as his family, friends and millions of supporters around the world.".
The actor ended by giving his opinion on social movements that address domestic abuse: "Amber Heard's biggest achievement may be that she helped start a #MenToo dialogue, not a #MeToo monologue".
Pirates of the Caribbean Producer Says Depp Won't Return for Sixth Film
Recently, one of the producers of Pirates of the Caribbean spoke about the case and the possibility of Depp returning to the franchise. In an interview, he assured that there are no plans to bring the actor to the next film in the main series, which will serve as a sequel to Salazar's Revenge (2017). However, he also did not rule out the idea of ​​including it in the future, saying that "the future is yet to be decided".
all movies from Pirates of the Caribbean are available on Disney+.
follow him Disney+ Brazil Guide on social networks and stay on top of Disney streaming tips, news and releases.
•
•
•
•