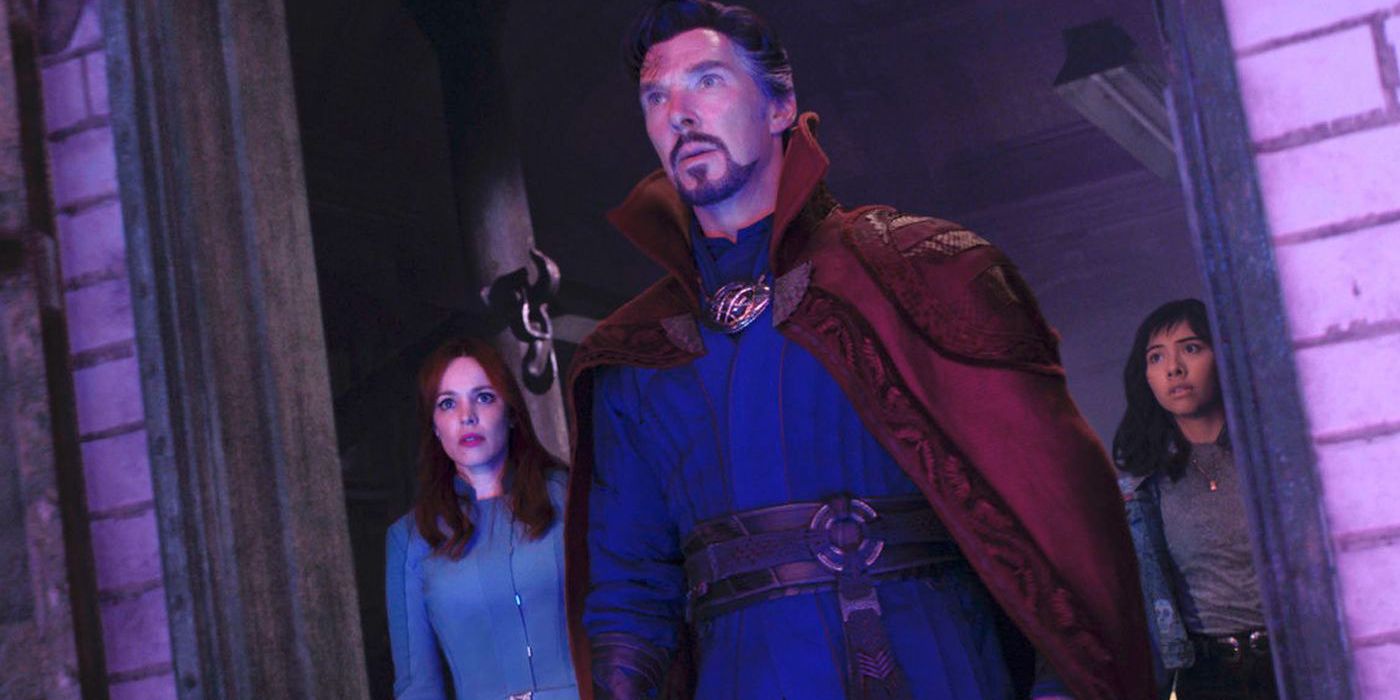 Christine Palmer star Rachel McAdams applauds Benedict Cumberbatch's efficiency in Doctor Strange in the Multiverse of Insanity.
The following includes spoilers for Doctor Strange in the Multiverse of Insanity, now in theaters.
Rachel McAdams broke down simply how psychological it was shooting the farewell scene in between Christine Palmer and Stephen Strange.
While the Christine from Earth-838 gets in touch with Earth-616 Stephen, and it's clear the sorcerer's love for his Christine is reignited, McAdams' character eventually understands they can't be together. And though the star is charged with leading the scene, she offers a lot of credit to writer Michael Waldron and co-star Benedict Cumberbatch for assisting in the psychological gut punch. "That was a beautifully written scene by Michael," McAdams stated. "It was so simple and straightforward; there were no bells and whistles."
"Doctor Strange wasn't trying to dance his way out of something. He was just so vulnerable, naked, and honest," the star continued. "It was heartbreaking and beautiful, and Benedict played it so perfectly. It makes me cry every time."
In reaction to McAdams' response, Cumberbatch stated, "I'm thrilled it has that effect. Rachel's certainly created that moment in Christine's reaction every single take. It was an amazing thing to watch."
While the very first Doctor Strange movie laid out the connection in between the characters, it was truly the What If…? episode "What If… Doctor Strange Lost His Heart Instead of His Hands?" that drove house simply how deep the bond was in between the 2. Multiverse of Insanity checked out the relationship even further in both the primary truth of the MCU and throughout the titular multiverse. The draw in between them is particularly highlighted on Earth-838, where Christine and the Illuminati are eventually betrayed by their Strange. Still, Christine can't rather release her love.
"Even when you're betrayed, it's almost harder to let go of someone who's done you wrong. You kind of cling to them even tighter," McAdams stated. "Part of her keeping the watch is a lot of unfinished business. It's a lot of trying to process the trauma she went through with him but also hope there's going to be a resolution within herself or from out in the world somewhere. When another Stephen shows up, she can't help wondering if… It's hard not to transfer her love for the old Stephen and her desire for things to be different onto this Stephen. It's very human for her to do that."
Doctor Strange in the Multiverse of Insanity remains in theaters now.
Source: Marvel.com