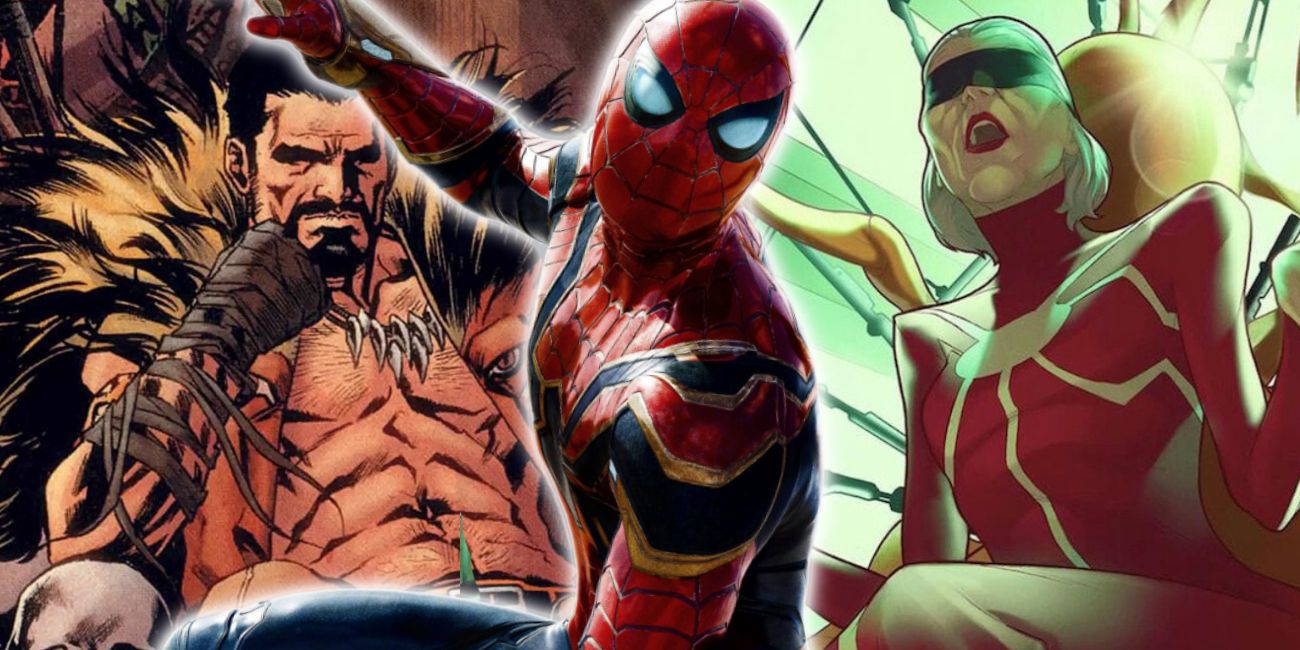 Sony chairman Tom Rothman provides an upgrade on the 4th MCU Spider-Man movie, stating the studio is wanting to get the band back together quickly.
Sony chairman Tom Rothman just recently provided some updates relating to upcoming entries in the Spider-Man franchise, consisting of the 4th Spider-Man solo movie set within the Marvel Cinematic Universe, in addition to Sony's own spinoff tasks like Madame Web.
While talking to Due Date, Rothman went over Spidey's location amongst Sony's different franchises. "Uncharted, Jumanji, Spider-Man. We have our Marvel business, which breaks into three tranches," Rothman stated. "There are the Spider-Man movies, and we're currently at work on two Spider-Verse sequels to our Oscar winning animated movie, with Lord and Miller," he continued, describing Spider-Man: Throughout the Spider-Verse and Spider-Man: Beyond the Spider-Verse, the upcoming animated follows up to 2018's Spider-Man: Into the Spider-Verse.
"We hope to get working on the next Spider-Man movie," Rothman included, describing the next MCU Spider-Man movie Sony will co-produce with Marvel Studios. When asked if the MCU's Spider-Man 4 would include the return of director Jon Watts and stars Tom Holland and Zendaya, the chairman responded, "That whole group, we hope."
Watts helmed all 3 of Sony and Marvel Studios' MCU Spider-Man movies so far, the most current one being 2021's Spider-Man: No Chance House. In addition, all 3 movies starred Holland as Peter Parker/Spider-Man and Zendaya as Michelle "MJ" Jones-Watson along with Jacob Batalon as Requirement Leeds. Nevertheless, it stays to be seen if Watts will in fact go back to helm a 4th entry. He just recently stepped down from directing Marvel Studios' organized Wonderful 4 reboot, mentioning a desire to take a break from superhero flicks for the foreseeable future.
At any rate, while Sony and Marvel have yet to formally green-light a 4th Spider-Man solo movie, Marvel employer Kevin Feige and Spider-Man franchise manufacturer Amy Pascal formerly specified that they are drawing up Spidey's future within the MCU. "Amy and I and Disney and Sony are talking about — yes, we're actively beginning to develop where the story heads next, which I only say outright because I don't want fans to go through any separation trauma like what happened after [Spider-Man:] Far From Home," Feige stated. "That will not be occurring this time."
Returning to the Due Date interview, Rothman likewise went over the Sony tasks he refers to as being "adjunct to the Spider-Man universe," particularly the upcoming live-action spinoff movies Kraven the Hunter and Madame Web.
"That's Kraven, which we're shooting now, and Madame Web, which we'll start in the spring with S.J. Clarkson directing," he stated. "And then there are many Marvel characters that are standalone." Rothman's remarks validate that electronic cameras are still rolling on Kraven after the movie started shooting previously this year. They likewise recommend that Madame Web will itself get in production soon, as spring is nearing its end and the movie is presently slated for a summer 2023 release.
Kraven the Hunter releases in theaters on Jan. 13, 2023, followed by Madame Web on July 7, 2023.
Source: Due Date