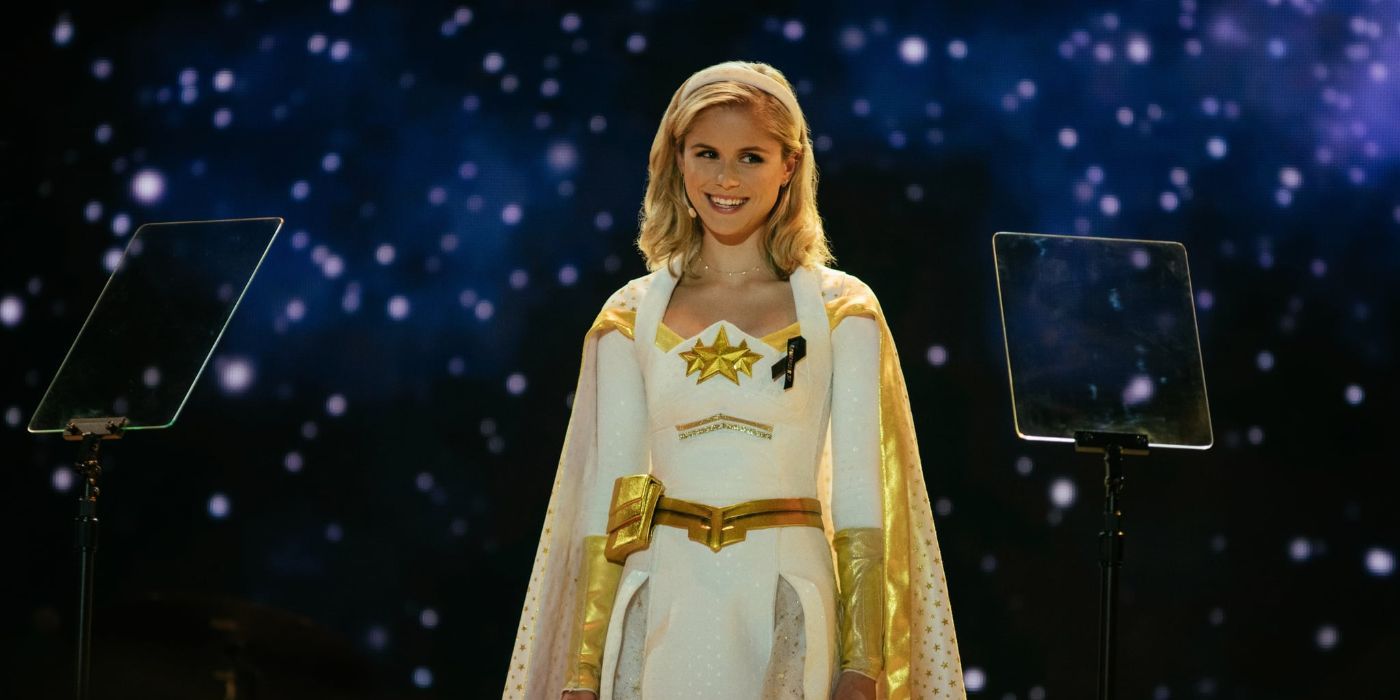 Homelander and Starlight heading Vought International's brand-new superhero truth series as part of the marketing for The Boys' approaching 3rd season.
The Kids simply released the look for Vought International's next big superhero by means of an in-universe truth television program.
Entitled "American Hero," the imaginary program was just recently promoted by the similarly imaginary corporation's main Twitter account. Billed as "the most dramatic reality series ever," American Hero is headlined by Starlight and Homelander and sees candidates contend for the opportunity to join them as members of superhero group The 7. The phony advert becomes part of Prime Video's continuous efforts to promote The Kids Season 3, and likewise takes a swipe at competing streaming platform Disney+.
The marketing project for The Kids' 3rd season has actually made a practice of blurring the line in between the real life and the truth of the program. Another current example of this is the trailer for Dawn of The 7, a discount for a non-existent movie designed on real smash hits like 2021's Zack Snyder's Justice League and shared by the Vought International account. Zack Snyder himself even played in addition to the gag, sharing his assistance for fabricated director Adam Bourke and his imaginative vision.
As outrageous as these advertising efforts might appear, showrunner Eric Kripke just recently assured fans that The Kids Season 3 will be even crazier. "One tease I can say is, in the first 15 minutes of episode one we have not just the craziest sequence we have ever done, but the craziest sequence pretty much anybody has ever done," he stated. "It's so jaw-droppingly insane. It's so much fun. It's the best job I have ever had, to think about this stuff. It's always the frosting on the cake."
Kripke likewise talked up the 3rd season's live-action variation of the comics' infamous "Herogasm" story. "It's a massive orgy and a hilarious, weird setting for the show. It's infamous among fans of The Boys," he teased. "One thing we managed is to get several genuinely emotional, heartbreaking scenes in that orgy. If there is anything that The Boys does well, we can break your heart in the middle of an orgy!"
The Kids showrunner explained Homelander's mindset too, describing how it establishes his unavoidable superpowered face-off with Billy Butcher. "Homelander feels victimized and petulant and aggrieved, as if somehow the most powerful person on the planet is the biggest victim on the planet… he's heading towards a breaking point," Kripke stated.