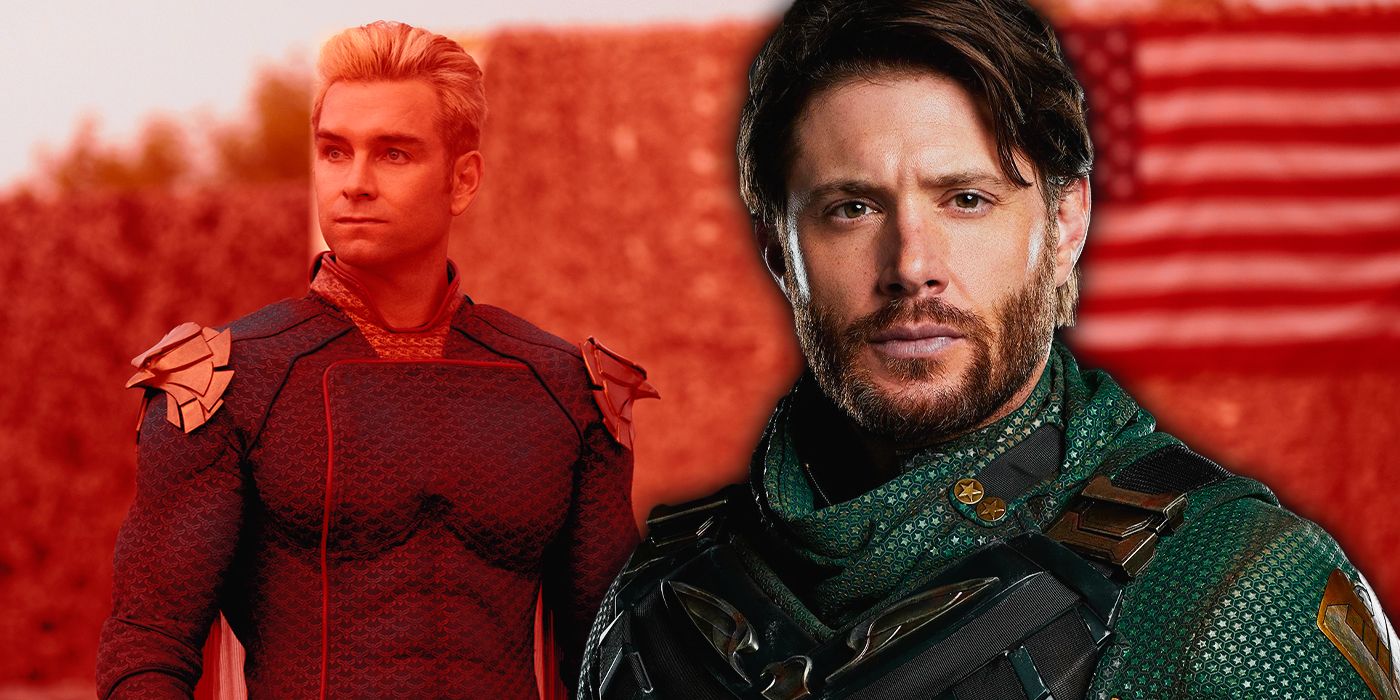 The Kids Season 3 star Jensen Ackles offers fans a peek of what to anticipate by exposing his character's response to series villain Homelander.
Jensen Ackles provided fans a taste of what to anticipate from The Kids Season 3 by distributing his character's response to Homelander.
Ackles, who will star as Soldier Kid in the upcoming 3rd season of The Kids, described his character's response to seeing series villain Homelander for the extremely very first time. Talking To SFX Publication, Ackles stated, "Homelander is the new iteration of Soldier Boy. He's the new kid on the block in Soldier Boy's eyes. Going back to that toxic masculinity: very true to form, one of the first things that ever comes out of Soldier Boy's mouth after he looks at a big poster of Homelander is 'What the fuck?' It's just looking at the world around him, knowing he doesn't fit in and knowing things are different. And there it is, personified in this statuesque red, white and blue superhero. He's not thrilled about that. The relationship is immediately contentious. They have their words."
Based Upon the 2006 comics of the exact same name by Garth Ennis and Darick Robertson, The Kids premiered on Prime Video in 2019. The series follows the exploits of its titular group of vigilantes, all of whom have actually committed their lives to interrupting the callous, calculated efforts of their world's primary superhero group, The 7. The Kids likewise checks out the history and actions of Vought International, the huge corporation that produces and makes use of superheroes for its own gain.
Ackles' Soldier Kid, who has actually been formerly discussed though never ever seen, functions as The Kids' analog for Captain America. When his casting was revealed in 2020, Ackles explained his character as being "From the '40s. He fought in World War II, and he's just this curmudgeon, bigoted asshole. He doesn't age, so he's this 40-year-old superhero who's really 80 years old or 90 years old."
Retro marketing product has actually currently offered fans a peek of Ackles' Soldier Kid in his magnificence days, along with a take a look at his explosive capabilities. Homelander, played by Antony Starr, is both the series' most popular hero and its main villain as its deeply disrupted, strongly unhinged Superman.
Ackles likewise said on the commentary that Soldier Kid produces relating to toxic masculinity and cultural shifts, specifying, "So often, power means fronting as this macho illusion that never existed. Especially in the States, we put so much stock in this Western cowboy, John Wayne, Marlboro Man myth. It's such bullshit. It's raised generation after generation of fucked-up men, who can't live up to it." Ackles included, "It's been interesting to explore that through Soldier Boy. What is that notion of power that men are supposed to carry, but has done as much damage to our society as anything else?"
The Kids Season 3 premieres on Prime Video on June 3.
Source: SFX Publication