Disney announced that the long-awaited sequel zombies 3 will premiere exclusively on Disney+ on Friday, July 15th, with RuPaul Charles joining the cast as the voice of the aliens' Mothership. Paul Hoen, who directed a record 15 original productions for Disney Channel, including zombies and zombies 2is in charge of the third film.
In the plot, Zed and Addison are starting their senior year at Seabrook High, in the city that has become a safe haven for monsters and humans alike. Zed is anticipating an athlete scholarship that will make him the first zombie to attend college, while Addison prepares for the first international cheerleading competition. Then, suddenly, extraterrestrial beings appear in Seabrook, causing some not-so-friendly competition.
The film's soundtrack features eight new songs and dance numbers that shake things up by leaning into current trends while encompassing an "otherworldly" sound.
In addition to RuPaul and Milo Manheim, who plays Zed in the franchise, the cast includes returning Chandler Kinney, Pearce Joza, Ariel Martin, Trevor Tordjman, Carla Jeffery, Kylee Russell, James Godfrey, Kingston Foster and Meg Donnelly.
Meanwhile, actors Matt Cornett (High School Musical: The Series: The Musical), Kyra Tantao (Law & Order: SVU) and Terry Hu will be introduced in the new film, playing the extraterrestrials A-Lan, A-Li, and the non-binary alien A-Spen, respectively.
official poster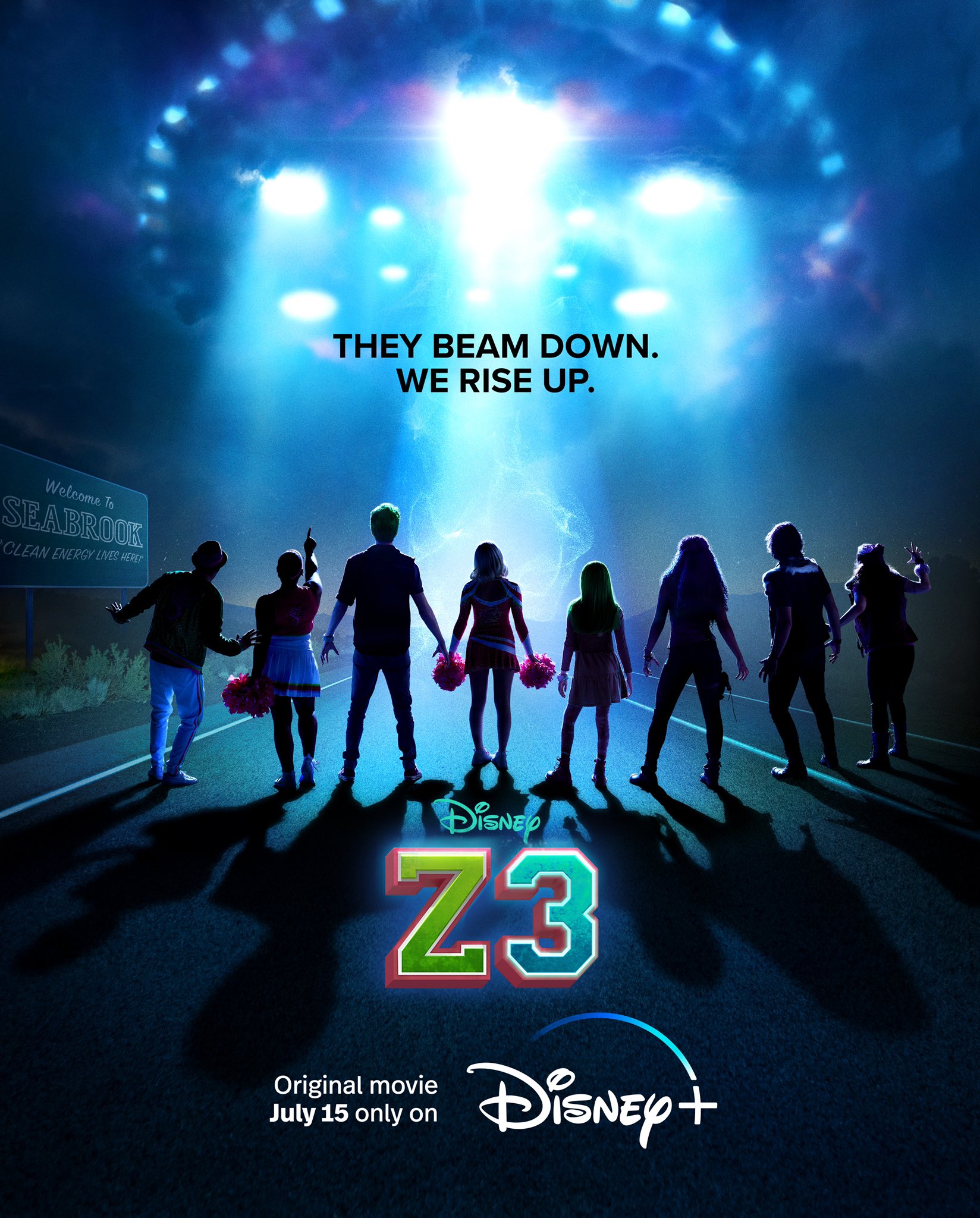 zombies 3 premieres on Disney+ on July 15th.
follow him Disney+ Brazil Guide on social networks and stay on top of Disney streaming tips, news and releases.
•
•
•
•